Freddy & the Freeloaders Jazz Ensemble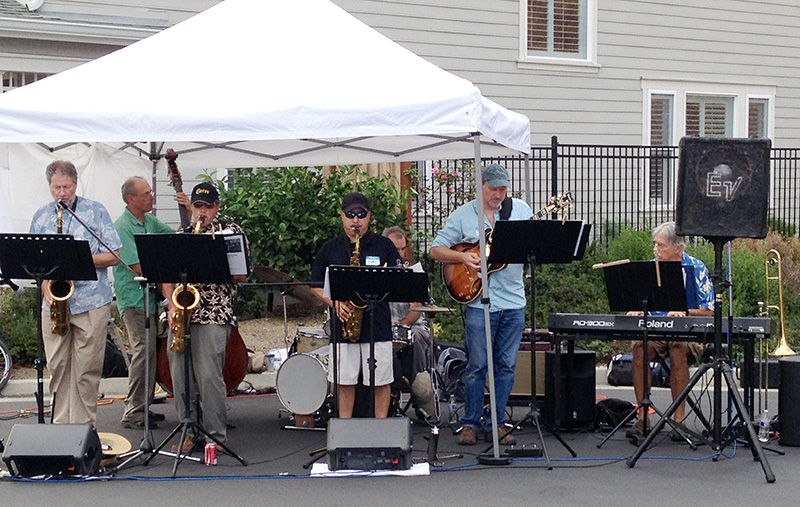 ( Way more better than your average jazz band )
Freddy and the Freeloaders is a seven piece jazz band featuring three horns, bass, drums, guitar & keyboards. We play all types of jazz:
Latin, Swing, and Rhythm & Blues (Listen to our music).
The group plays throughout the San Francisco Bay Area for charity events, fundraisers, private parties, weddings & receptions. Indoors, outdoors, small venues or large venues, we have our own PA system if required.
For more information and band availability dates, please contact us.